Large shutdowns and inspections of large-capacity oil storage tanks are important preventive activities. Thanks to dual online monitoring of the bottom of the tank, emergency collection sump, active cathodic protection, regular inspections of possible material losses and regular maintenance of the coating systems on the storage tanks, the tanks can be shut down based on their actual condition.
The maximum interval for a comprehensive shutdown is 20 years based on Act No. 254/2001 Coll. (the Water Act).
Based on an expert assessment of the actual condition of the storage tanks in accordance with the methodology for assessing the integrity of storage tanks and based on a Risk Based Inspection (RBI), the interval given by the Water Act is fully utilized and it is not necessary to shut down the storage tanks more often. Our company has implemented a risk analysis methodology in accordance with EEMUA 159, API 653. It has special software for this methodology, which helps to comprehensively assess the condition of the storage tanks, plan inspection intervals, determine the residual life of the tanks and archive records of inspections and non-destructive testing (NDT).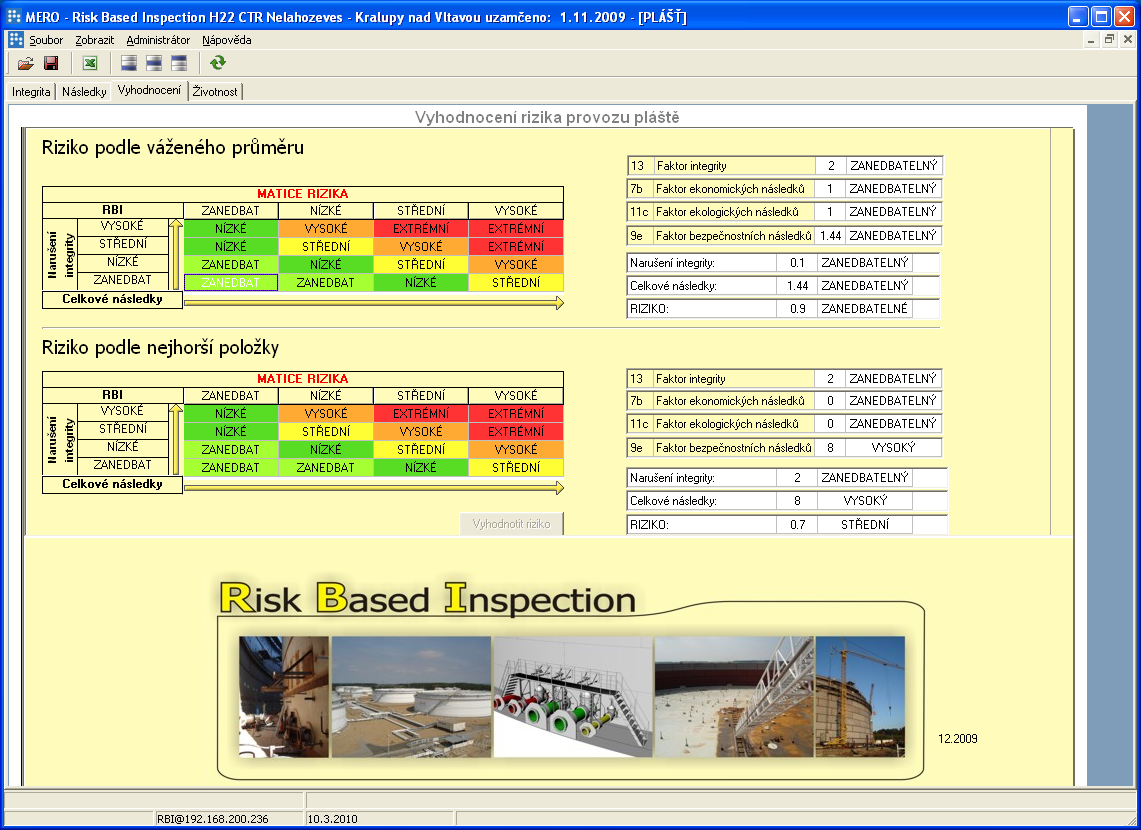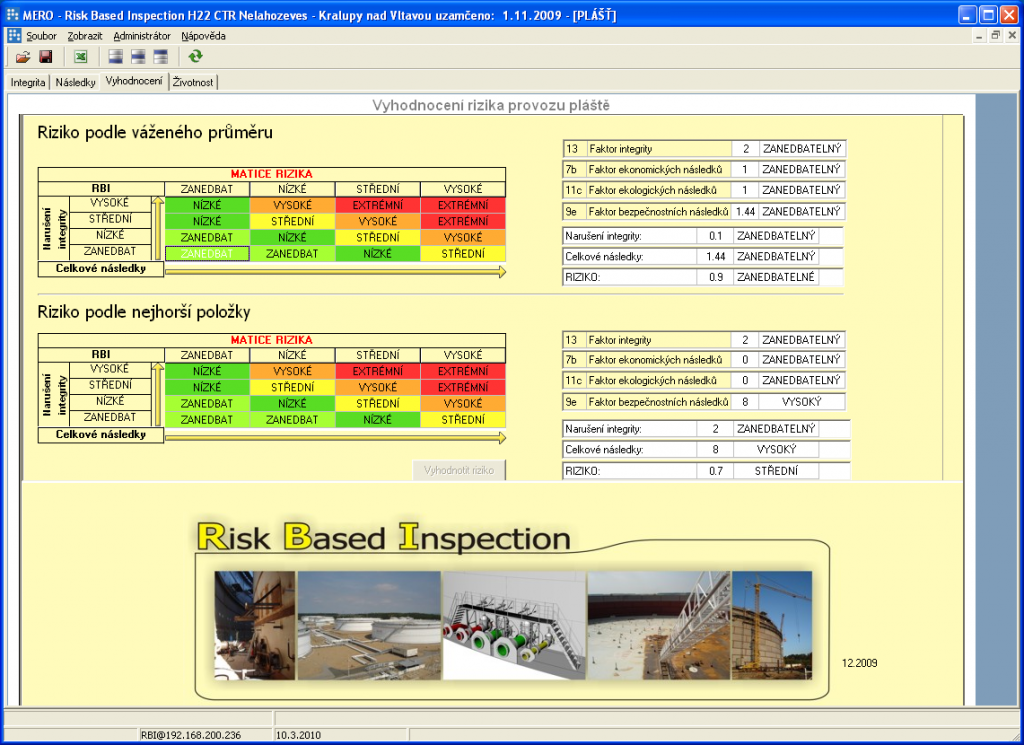 Legend:
Tank casing
Emergency collection sump
Tank foundations
Footbridge